The We Choose Virtues Character Training program is definitely something that fills a huge need in our homeschool!  Learning about and practicing virtues is such an important thing.  In fact, one of the major reasons that we homeschool is to be able to teach our children virtues on a daily basis – like Attentiveness, Contentment, Diligence Forgivness, Gentleness, Obedience, etc.  When we are dealing with little ones with sinful natures it's certainly not something that can be perfected overnight or over one lesson.
We Choose Virtues is NOT just a lesson a day then you're done curriculum.  Once you introduce a virtue the children have opportunities to practice them daily and often.  Each virtue has a character and a catch phrase that the child learns to give them something to help remember it.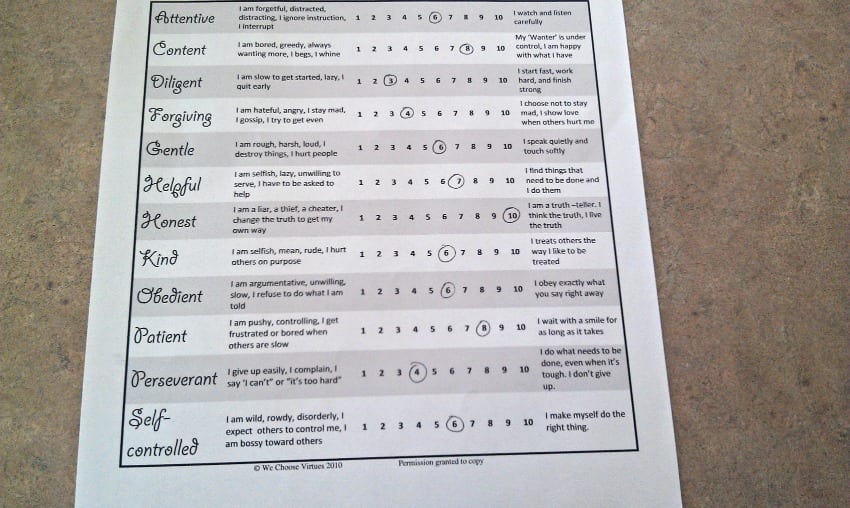 One of my favorite things about We Choose Virtues is the Family Assessment form.  You fill out one of these for each member of your family to see which virtues you'll need to work on first.  I highly recommend going through one of these with each of your children as it will bring on some wonderful conversations.  You also might consider going through it for yourself.  We can all use some improvement in these areas, and this can be very eye opening.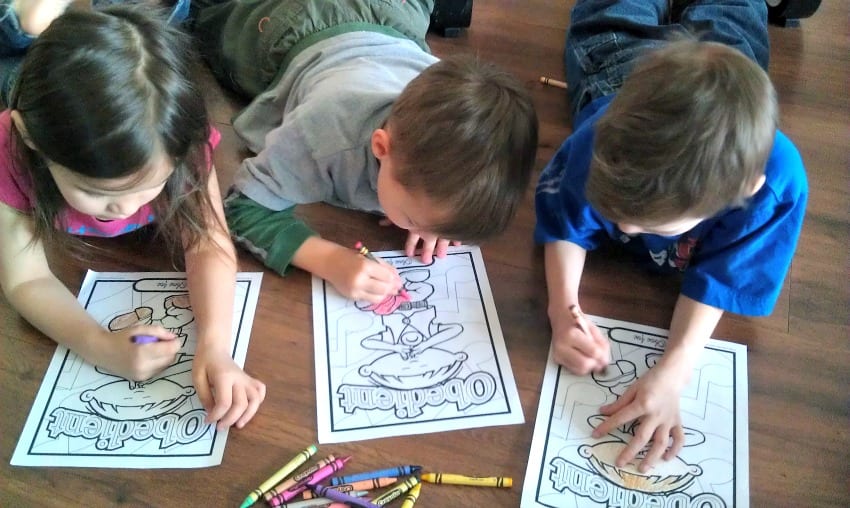 As a family, we chose to do the Obedient Virtue first.  Obedience is such an important thing for the children to learn.  Once you introduce the character and the catch phrase the family has an opportunity to "practice" the virtue.  I love the idea of trying to "Catch them" being virtuous and reward them at times.
My younger ones especially love the coloring pages to go with each virtue!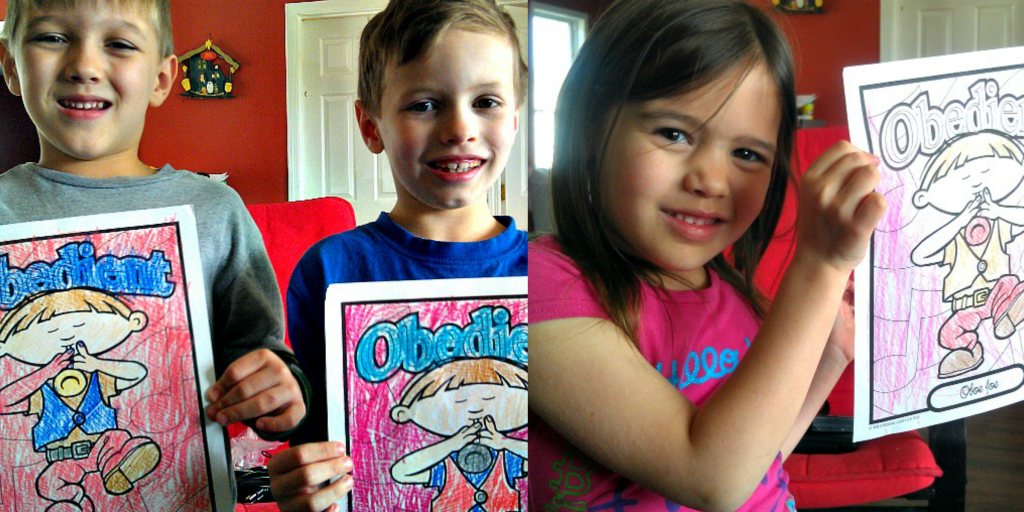 Our family is loving the We Choose Virtues program, and I would highly recommend it to anyone who is looking to teach these to  their children.
Disclaimer:  I received a copy of We Choose Virtues in order to facilitate this review as part of the Homeschool Mosaics Review Team.  However, all opinions and stories in this review are mine.