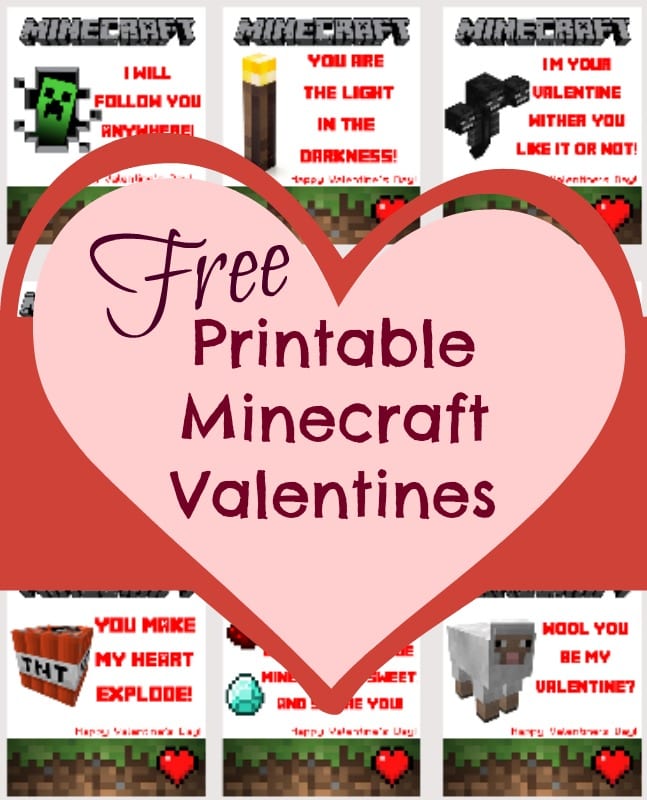 One of our awesome SKrafty moms, SemiSweetAngel1, has made these AWESOME Printable Minecraft valentines and has agreed to
allow me to share them with you all. Aren't they so adorable??!!?
We will be exchanging valentines at our co-op's Valentine Party, and will definitely make good use of these!
Get your Free Printable Minecraft Valentines here.
Looking for an educational, kid-safe, family friendly Minecraft Server? Join Skrafty!