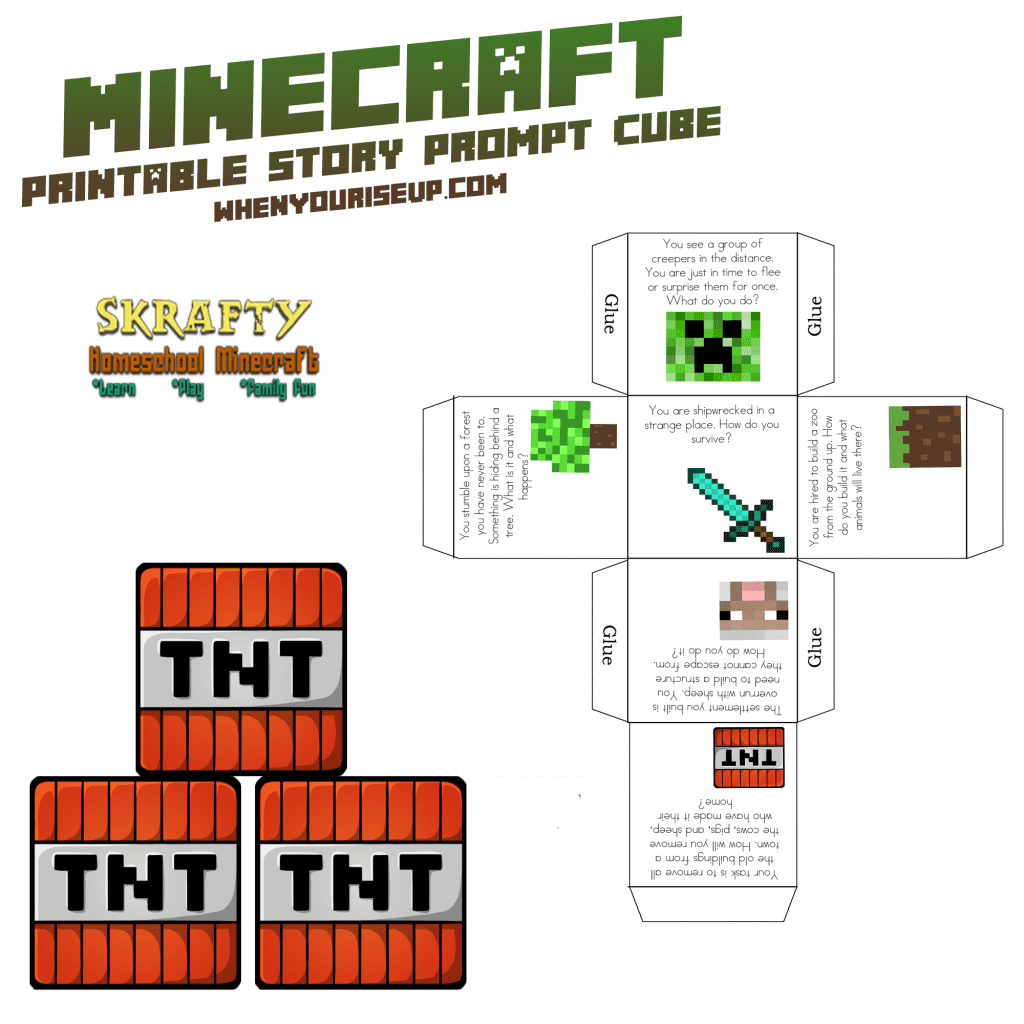 Do you have kiddos who are inspired by Minecraft?  It can be really beneficial to combine something they love with learning!  Some children have so much awesome creativity built up inside, and they just need a little boost to bring it out.  Story prompts are a perfect way to do this.  It can often be overwhelming for them to try and come up with a whole story or paragraph on their own.  If they are Minecraft fans, then you will find that these story prompts will help them to unleash and practice their creative skills in a fun way.
This project is a fun craft and story prompt that your Minecraft kiddos are sure to enjoy.  You just fold it into a square and then glue it on the lines.  Then just roll the cube, and have them finish the prompt.  You can let them tell you the story or have them write or type it.  Either way is great!
Go here to get your FREE Printable Minecraft Story Prompt Cube!