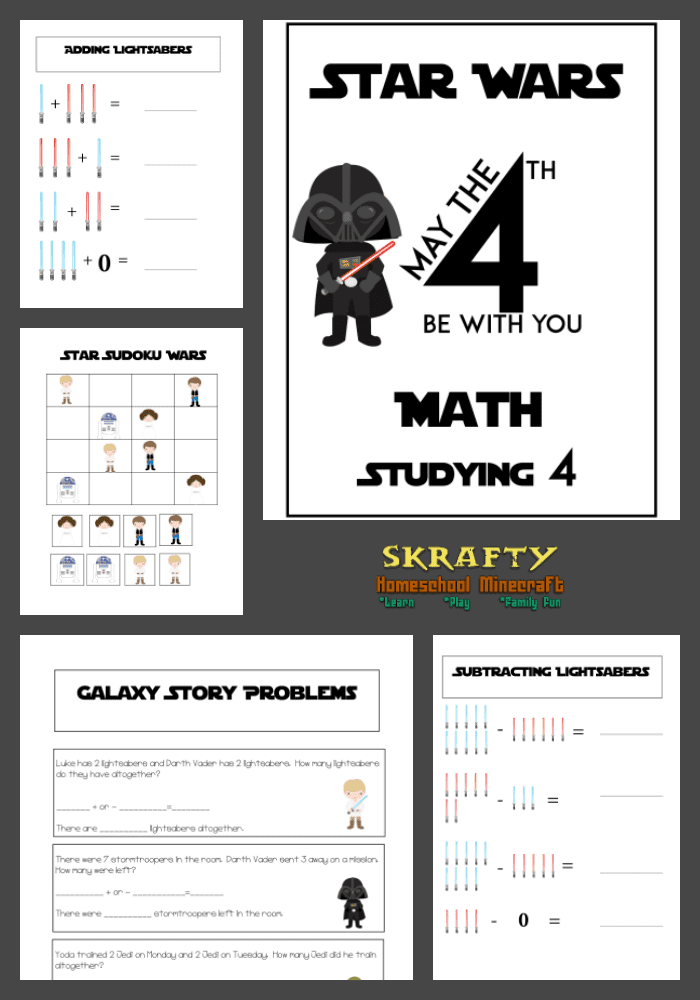 Update: This was from May 4th but I think is ALSO fitting to post again today. 🙂
In honor of today, May 4th, also known as Star Wars Day I wanted to give you guys something a little different and fun to print.  We do love Minecraft around here, but Star Wars is also in our top 5 favorites list!  Just look at all the Jedimasters running around on SKrafty!  These FREE Star Wars Math printables are just a little something fun and educational for the younger ones to do today.  I hope you enjoy them!
Download your FREE Star Wars Math Printables.
Oh, and since it's Star Wars Day you can also pick up something for those Star Wars Fans at up to 70% off from Think Geek!