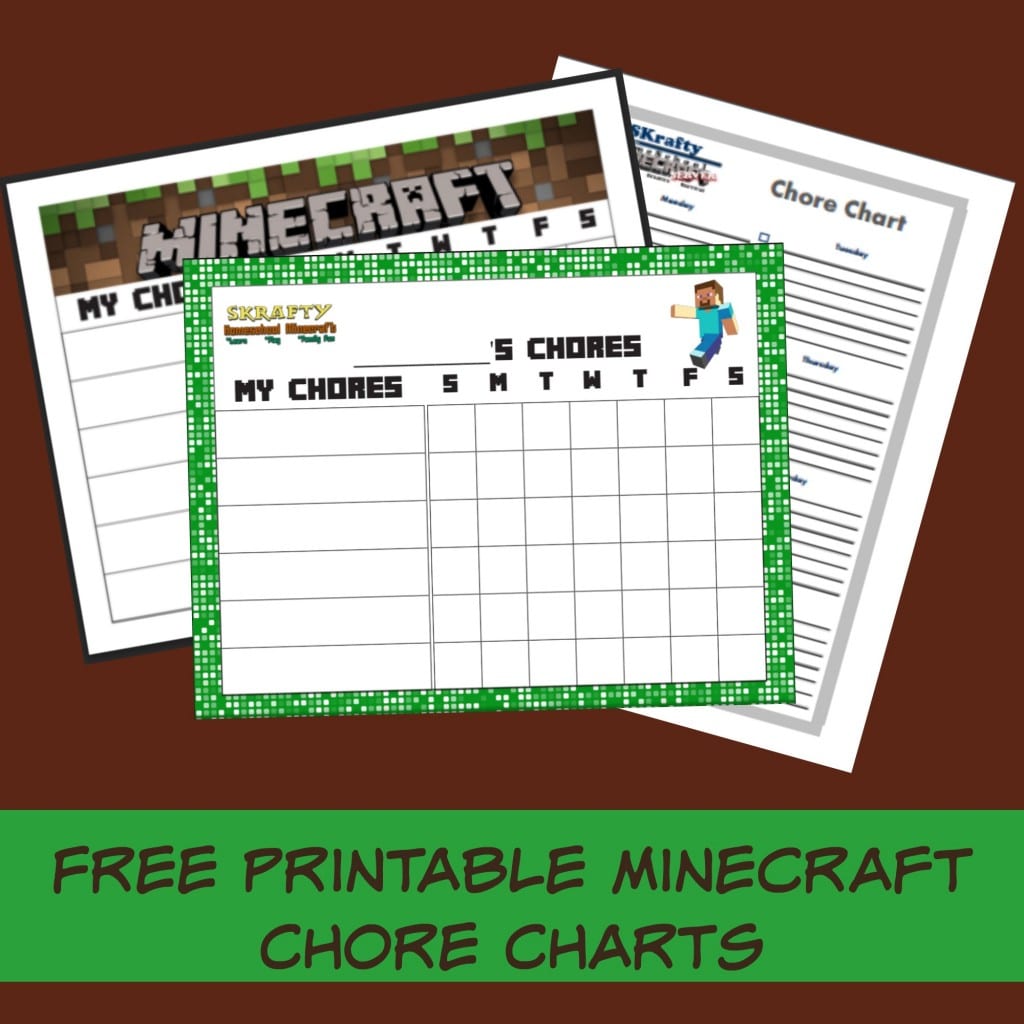 Since today is Labor Day we are feeling inspired to get some work done around here. We have had a crazy past few weeks with our whole family getting COVID. Some of us fared better than others, but we are all finally healed, praise the Lord! I just LOVE when Labor Day comes around because it means it's getting closer to being able to enjoy some of the things I love like Football, Pumpkin Spice and Chili. Plus there is the fact that SKrafty SKool officially kicks off next week! It's not too late to join in on some of the classes we have available. You can see current offerings here.
With that said, I wanted to offer you all a super fun freebie. You can download these FREE Printable Minecraft Themed Chore Charts. Enjoy!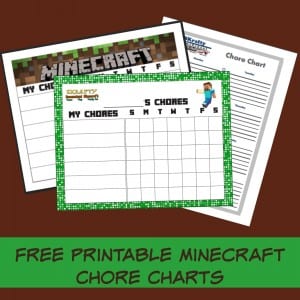 Free Printable Minecraft Chore Chart 2
Free Printable Minecraft Chore Chart 3
---
How would you like an extra incentive for your kiddos to do their chores?  We have a fun announcement for you today – SKrafty Homeschool Minecraft server now has chore rewards!!
Once your kiddos complete their chores each day they get exclusive access to our Chore Rewards.  It's as easy as that.  In our Hub on the SKrafty Homeschool Minecraft server there are treasure chests which players can access once they earn 5,000 nuggets. The chore reward will give your player 200 nuggets for each code redeemed.  This fun subscription service is only $2.99 per family!
Doesn't that sound like fun?  If so click the link below to get all the details and find out how to sign up: