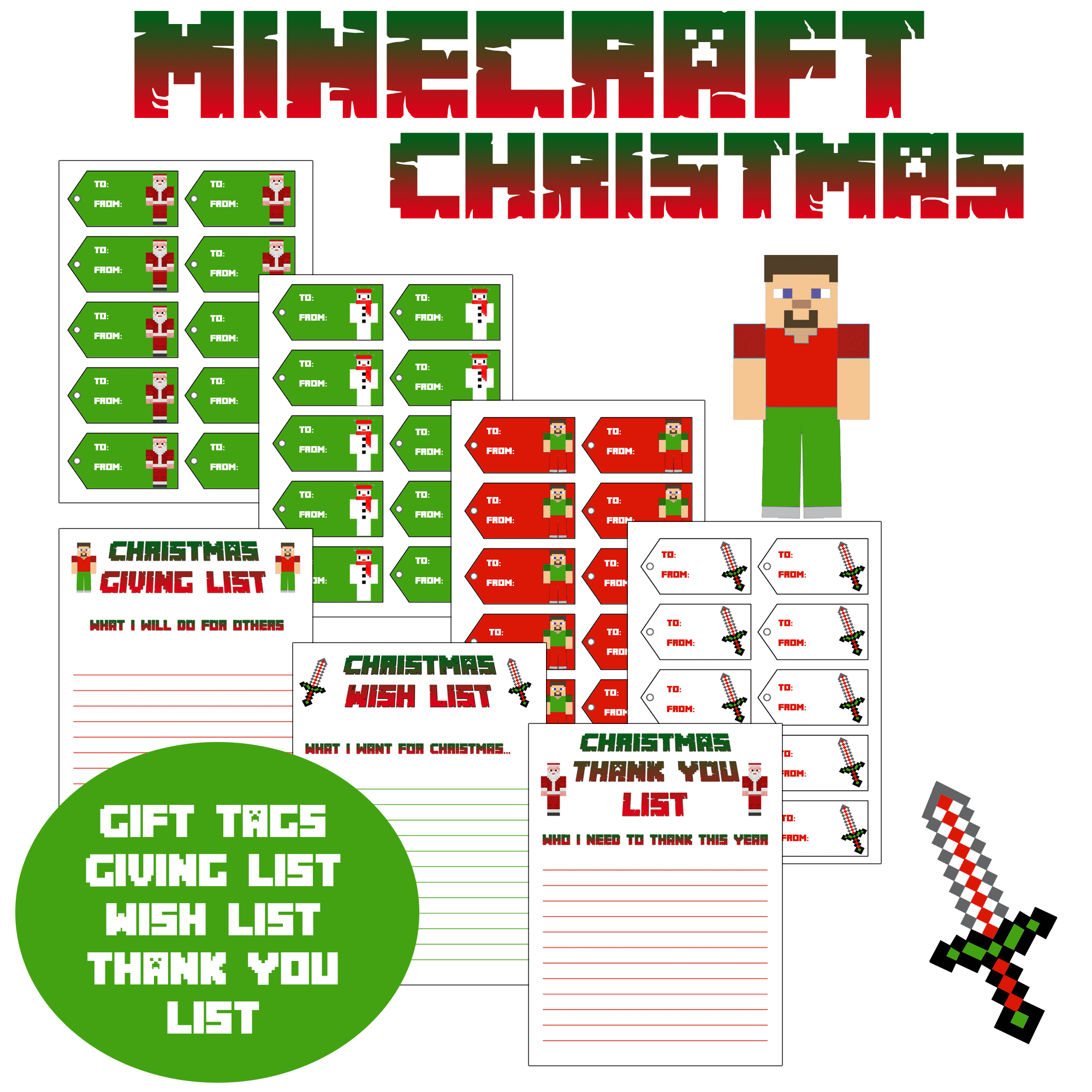 If you are here then chances are your kiddo LOVES Minecraft like we do!  I wanted to give you all a little something fun to use during this Christmas season.  There are 4 Different awesome printables here that you can use for your kiddos.  Following is what you'll find in this FREE Set.
Minecraft Printable Gift Tags
Minecraft Printable Giving List
Minecraft Printable Wish List
Minecraft Thank You List
Fill out the form below to get it.  Once you confirm your sign up for our mailing list you will be directed to the freebie!