Oh my goodness y'all.  Where did November go?  And October?  Is it really Thanksgiving next week?  These past few months have just flown by so quickly, and it is almost time for the Christmas season! Our calendar is filling up with Christmas events, choir concerts, etc.  PLUS, we are on baby watch with our FIRST grandson on the way!!!!  You can probably guess which of those we are most excited about. 😉  
GO HERE TO SEE OUR TOP 12 BOOKS OF CHRISTMAS LIST AND TO DOWNLOAD OUR
FREE PRINTABLE 12 BOOKS OF CHRISTMAS CARDS
Growing up, we always tried to put our Christmas tree right after Thanksgiving which means it is time to start thinking about getting the house prepped for decorating, getting the tree out, and prepping for any crafts we want to add to the tree and the house.  One of the things we usually do is try to make lots of homemade ornaments and decorations for our tree every year.  I wanted to share a super cute idea for these DIY Christmas ornaments made out of clothespins!  The supplies needed are few, and the project itself is super easy, but SOOO PRETTY!!!  You can make the tree one, star or poinsettia one..OR you can make all three! That is totally up to you.  Keep reading for instructions.  
DIY Clothespin Christmas Tree Ornament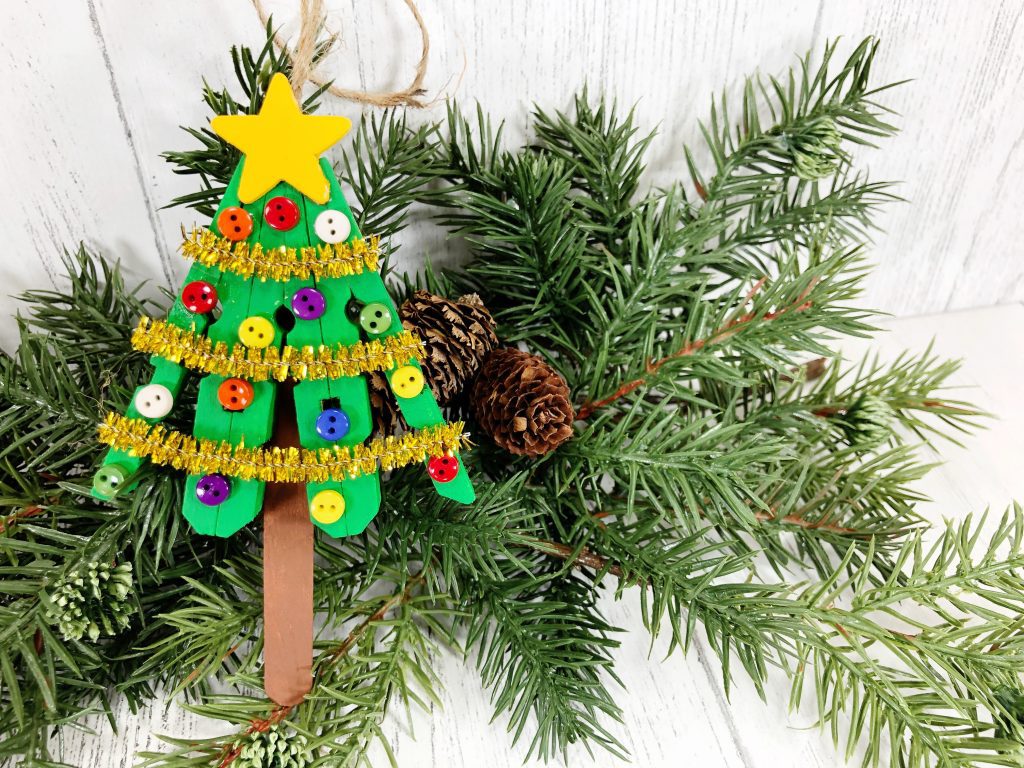 DOWNLOAD INSTRUCTIONS FOR THE DIY CLOTHESPIN CHRISTMAS CHRISTMAS TREE ORNAMENT HERE
DIY Clothespin Christmas Star Ornament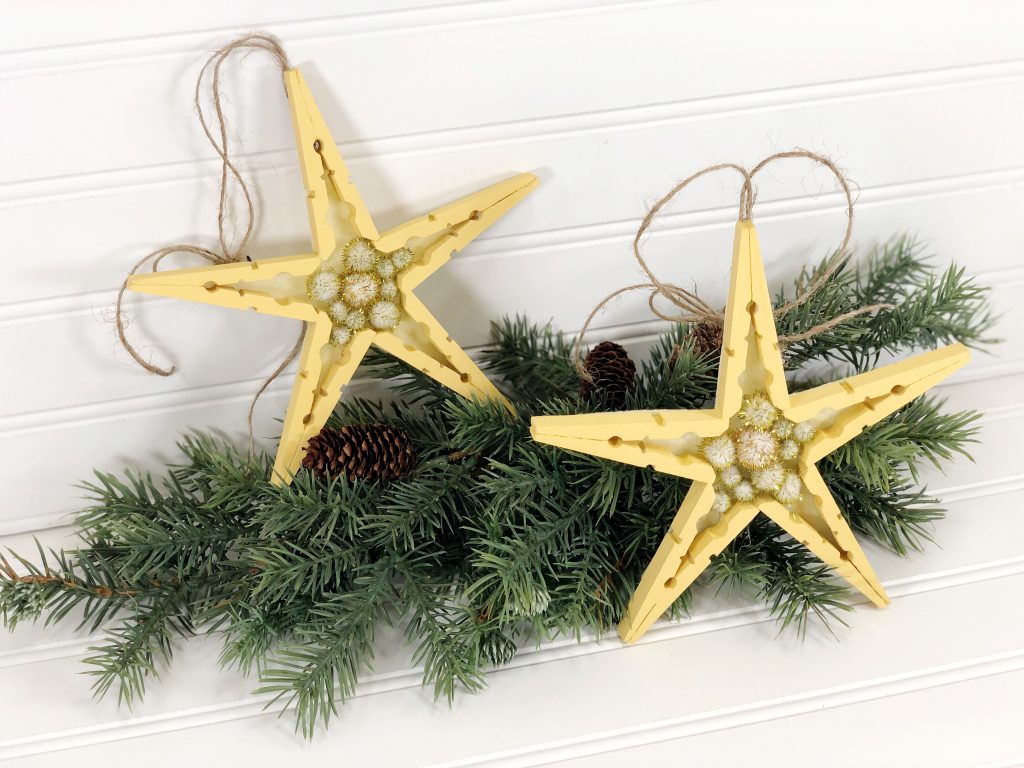 DOWNLOAD INSTRUCTIONS FOR THE DIY CLOTHESPIN CHRISTMAS STAR ORNAMENT HERE
DIY Clothespin Poinsettia Ornament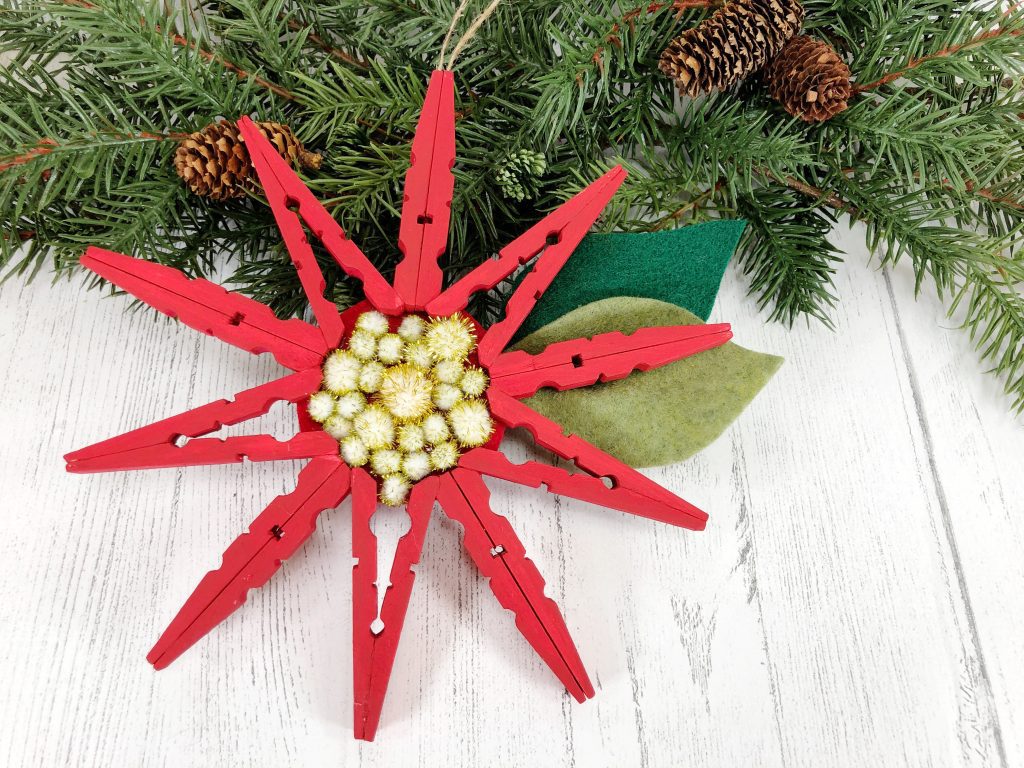 DOWNLOAD INSTRUCTIONS FOR THE DIY CLOTHESPIN CHRISTMAS POINSETTIA ORNAMENT HERE
I also have a FUN giveaway to go along with this super cute craft!  Keep reading to learn how to enter the giveaway. 
---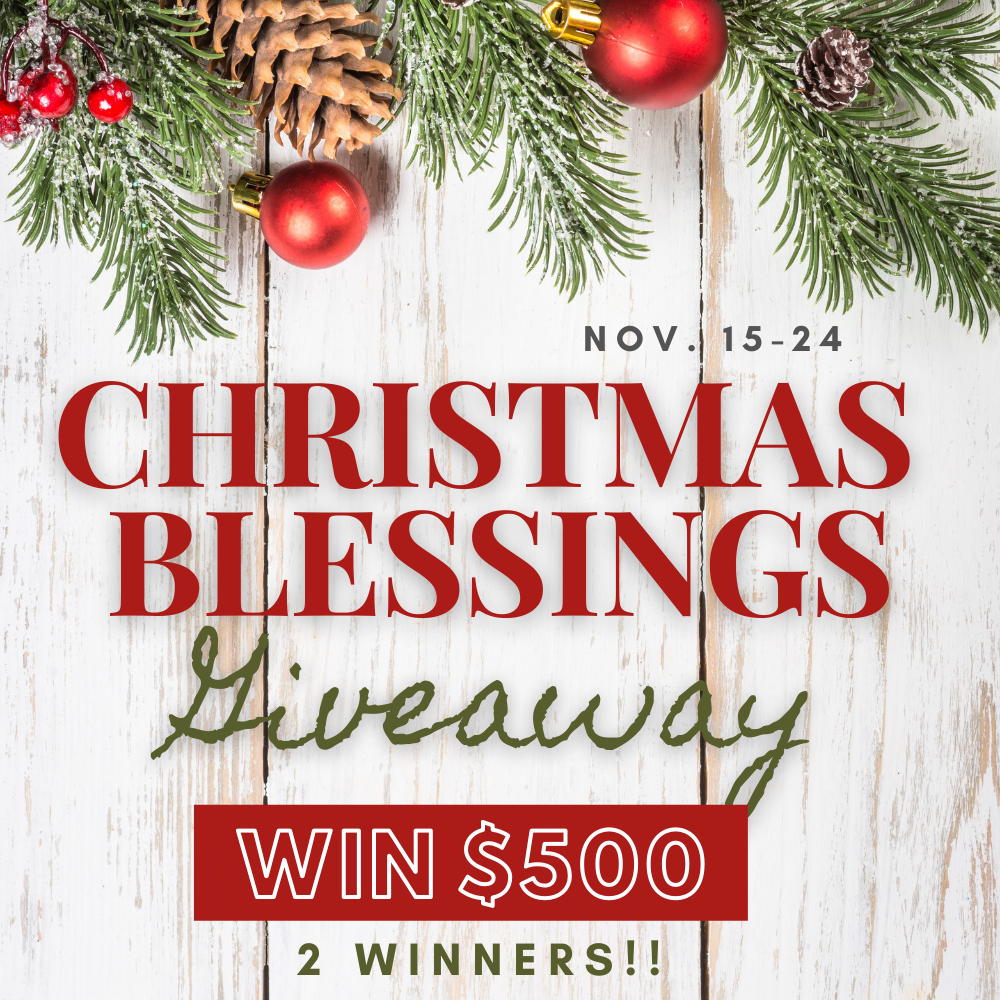 It's the most wonderful time of the year! Christmas – a time for gratitude, togetherness, and celebration. The Christmas Blessings Giveaway is in its 8th year, and we are excited to once again bless not one family, but two, with some cash for the holiday season! I'm teaming up with an amazing group of bloggers with the hope of making this Christmas the best yet for TWO families by giving away $500 in Paypal cash to each family.
What would you do with that money?!
While we wish we could bless many more families, we were able to come up with a big prize for TWO families – $500 each (delivered via Paypal) – that we pray will make a big difference in their lives this Christmas season – whether it's to fulfill their kids' Christmas wishes, pay off some bills, or to help build some savings, our prayer is that it helps to lessen any financial burden and/or fills a specific need.
There are lots of entry options in the Rafflecopter form below – the more you enter, the better your chance of winning!  I know it can seem tedious and time consuming to go through all the entries, but isn't a chance at $500 worth it? I think it is!  Plus, all of these amazing bloggers donated their own money toward the cash prizes, so this giveaway wouldn't be possible without them.  I hope you'll take the time to check out each one. Who knows, maybe you will find some new blogs to follow.
The giveaway will run from Monday, November 15th through Wednesday, November 24th (ends at 11:59pm EST). Winner will be notified by email shortly after the giveaway ends and will have 48 hours to respond to claim the prize or another winner will be drawn. You must have a Paypal account to win.  By entering this giveaway, you agree to be added to the email lists of the participating bloggers.  Please be sure to read the Rafflecopter terms and conditions upon entering.