Price
Included with Subscription
Get Started
This course is currently closed
At a Glance:
Format: Self Paced
Minecraft Activities: Yes
Graded: No
Number of Lessons: 10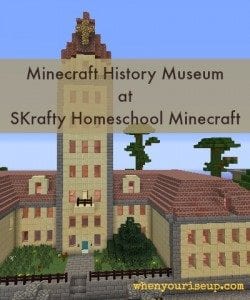 During this 10 week course, students will select a historical figure and create a museum all about that subject. Students will need to have a book or online resource in order to research the subject. There will be an assigned milestone to complete each week pertaining to that figure's life.
Students will earn a Diamond Armor badge when they complete the whole class.