I am so excited about this fun addition for the SKrafty family! We have a gift for all SKrafty EDU Subscribers! We are always looking for ways to serve you that will help as we encourage the integration of our faith with our learning and living. One helpful resource we've found is called RightNow Media. It's essentially the "Netflix of Video Bible Studies" because you will have instant access to thousands of great videos for students, kids, youth, families, pastors, lay leaders, and more. You can view these videos directly from your phone, tablet, or computer. And you can also view them in a group setting through a TV or projector.
SKrafty EDU subscribers will receive an official email with an invitation next week to get FREE access to this library. Once you've filled out the information, you will have more than 20,000 video Bible studies, leadership videos, conference sessions, and resources on parenting, marriage, discipleship, and more, at your fingertips.  Several of you have already registered for this wonderful resource.  I wanted to share a link with those of you so you can go ahead and get started with these wonderful resources to enhance your studies this Christmas season!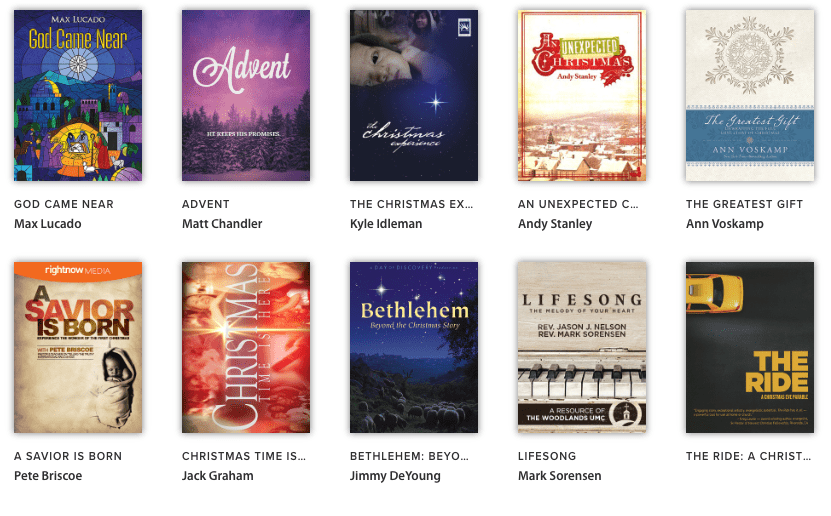 Christmas Resources from RightNow Media
If you are a SKrafty EDU subscriber and you don't wish to wait till next week to receive your invite, click HERE and we can go ahead and get you added!  Not yet a SKrafty EDU Subscriber?  Head over HERE for information about how you can access this resources PLUS hundreds of other homeschool classes online!
Thanks from all of us at SKrafty!