If you have homeschooled for any period of time you've probably often heard concerns about that 'S' word.  You know the 'S' word – Socialization!  One of the most often expressed concerns when weighing homeschooling is "what about socialization"?.  I'm here to tell you that in the year 2020 that is really a non-issue!  Even during all this Covid-19 madness there are still plenty of opportunities for homeschoolers to get together with others whether online or in person ( I know, there are restrictions & such, but still the opportunities are there). Who says the best socialization is done in a classroom for hours with a group of kids your same age who are not really supposed to be chatting it up during that time anyway?? But, I will not dwell on that, because I could go on & on about socialization myths.  This is an article about homeschooling in an online community so let's discuss.
While the need for stereotypical socialization may be a myth, I do believe that community is important.  When you are homeschooling it's easy to find yourself in a rut when stuck at home.  A community that can come alongside you (and your kids) for support and friendship can be so valuable! It is so nice to be able to ask opinions, questions, or even (especially) ask for prayer!  A wonderful in-person community is a great thing.  However, sometimes that is just not possible.  Some families live out in the boonies like us, in other countries without communities & co-ops, can't afford co-ops, don't want to join local groups, or any other reason that might prevent a family from joining a local community.  That's where ALSO having a solid online homeschool community can be amazing!  In fact, there are several benefits.
Group Classes Can Be Taken from Home
This is one of my favorite benefits.  We live remotely, so in person classes take a significant chunk of time for us.  It's pretty much an hour to drive to everything so just add an extra 2 hours if we go off for the day.  Multiple days makes it even worse, and most of our weeks would end up being monopolized with travel.  I love that they can just go over to their computers for class with zero drive time, gas cost, etc.   They still get the benefits of a live class including access to a caring knowledgable teacher, working with classmates, small talk before class, etc.  There is a great selection of Online Homeschool Classes here.
Students Can Make Friends
It is fun being part of an online community vs. just taking a single online class because our kiddos can have the same friends in multiple classes.  It helps make the students more comfortable having friends around!  I love the sound of my kids giggling or having discussions with their friends online knowing they are having a great time!
Students Can Play Games Together Online with Like Minded Friends
On SKrafty, for example, we have a fully moderated Minecraft Server where kiddos can play together in a safer environment with chat filters, strict rules about sharing personal information, etc.  We also get together online for other games, have a forum, and a moderated TeamSpeak channel as well.
Students Can Share their Interests Online with Others
Online Homeschool Clubs are a wonderful place to get together with those who share your same interests.  Join a LEGO club, Survival Club, Baking Club, Bird Club, Book Club, or any other club available which suits your interest.  If you don't see one to fit you favorite activity, start one!
Parents Can Rest Easy (but not too easy)
In this day & age there are creepy people everywhere who want to take advantage of our children.  So there's no substitute for a frequent Parent Over Shoulder.  However, joining a well established, highly moderated community can be such a blessing as opposed to just joining random online groups, servers, etc.  Find out How to Avoid the Dangers in Online Gaming!
There are many more benefits, but these are just a few.  If you are looking for a wonderful online homeschool community I highly recommend joining The SKrafty Online Homeschool Community.  We have classes, group games, forum, clubs & lots more!
---
Keep Reading for an Amazing Giveaway!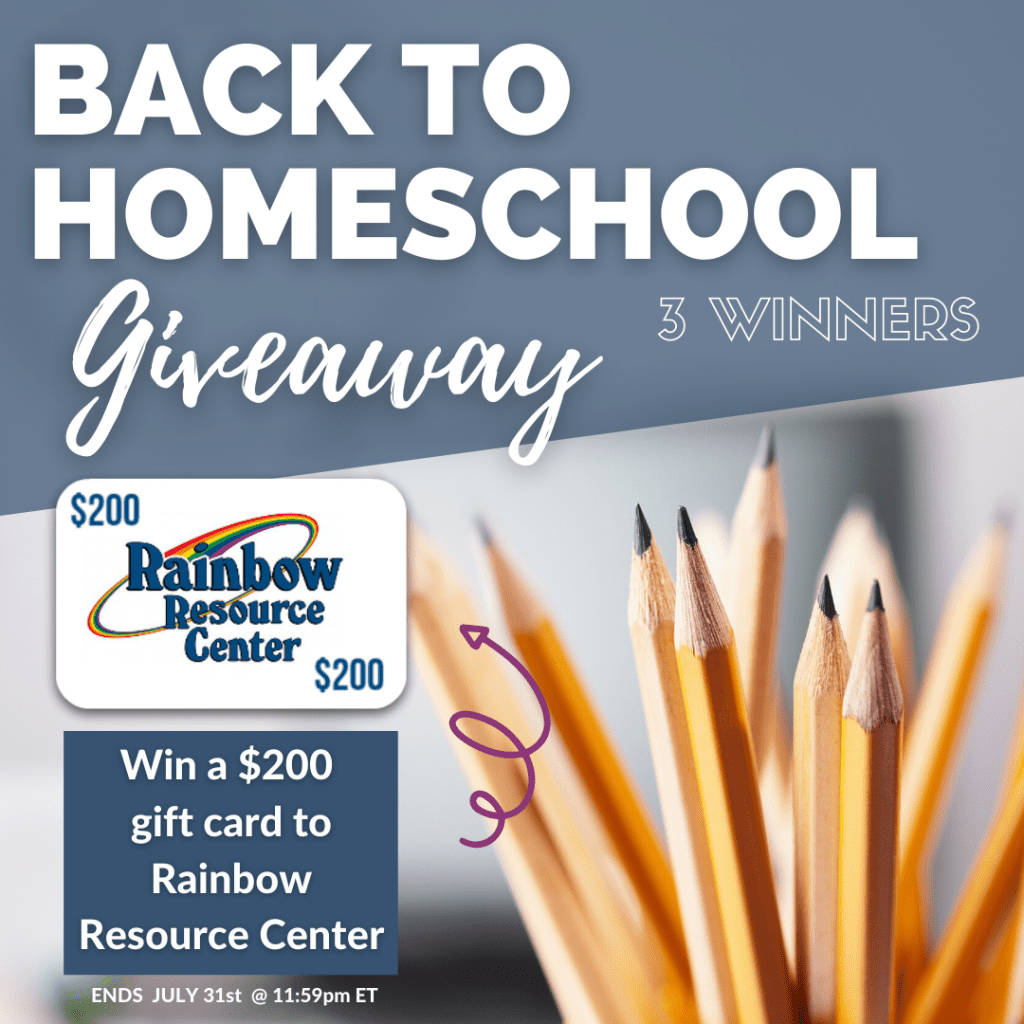 It's Back to (Home) School time!!
I've never been more thankful for the freedom to homeschool my kids as I am this year.  I can't imagine the uncertainty, stress, and overwhelm that many families are feeling right now with not knowing what the upcoming school year will look like.  As homeschoolers, our plans for the upcoming school year have likely not been disrupted or derailed, schooling will take place in our homes this fall (or year-round if you are in that camp).  Plans may have changed some as jobs and financial situations may have changed; so many families, homeschoolers or not, are feeling the strain of the economy's decline.  Maybe you don't have the funds to get your favorite or usual curriculum this year, or maybe you don't have the budget to buy any at all.  Maybe you are brand new to homeschooling; you've decided to take your child's education into your own hands, to have more control in what and how they'll learn, and you had to cut back your work hours or quit altogether to do just that.
Well, I've teamed up with a great group of homeschool bloggers that would like to help and bless a few homeschool families this year.  We wish we could bless more, but we will be able to give THREE families $200 to spend at Rainbow Resource Center to buy curriculum, resources, and supplies for their homeschools.
To enter for your chance to win, simply use the Rafflecopter form below to enter.  Now I know this is quite a few entries, but each of these bloggers has generously chipped in their own money to make this giveaway possible, so I hope you will take the time to do all of the entries.  And hey, the more entries you do, the better your odds are of winning!
Giveaway ends July 31, 2020 at 11:59pm ET.  Must be at least 18 years of age.  Must be a resident of U.S. or Canada to enter.  Selected winners will have 48 hours to respond to email notification to claim their prizes or another winner will be drawn.  By entering this giveaway, you agree to be added to the email lists of the participating bloggers (see the Terms & Conditions on the Rafflecopter form for the complete list).