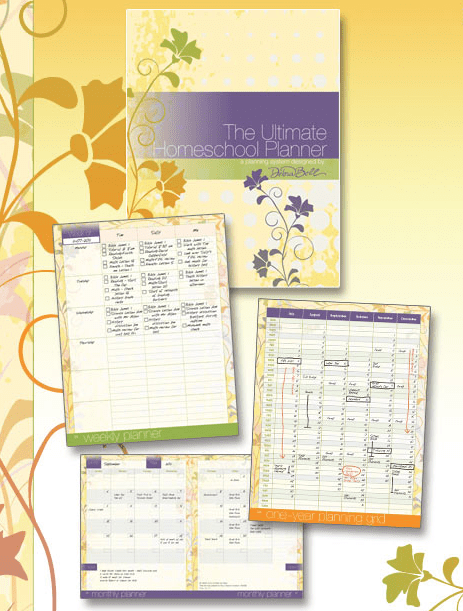 Ok, so I have a confession to make.  Here goes – I am one of the most disorganized people you will ever meet.
Yes, it's true.
I often meet people who find out that I have 6 children and that we homeschool.  They automatically assume that I am like Michelle Duggar(Six kids, Twenty-one kids… What's the difference, right?), and therefore am in control and uber organized.
Nope.  
Here's the thing…due to my lack of organization skills I MUST have a plan for all things important.  Planning our meals, planning our cleaning schedules, planning our homeschool, planning field trips, etc is vital to keeping our household going.  Now this may sound a little strange.  After all, I just said I was disorganized, and if I have plans for things I must be organized, right?
NO…I have to plan BECAUSE I am unorganized.
Homeschooling, whether you have 1 kid or 10 kids, is a huge task.  There are about a million different curriculums (curricula?) you can choose from and different methodologies and philosophies and so on.  In our homeschool we don't stick to just one curriculum or resource.  I do use curriculum, but I hardly ever follow the provider's pre-made plans.  I also love to add in things like field trips, you tube videos, audios, games, extra books, and projects that greatly enrich our homeschool experience.
This is where it's so important to have a good tool to use so that we can have a plan to fit everything in.  The Ultimate Homeschool Planner by Debra Bell is an excellent choice!  Everything you could possibly think of to plan your homeschool year has a place.  There's a grid for the year at a glance, a place to set goals for your children, planning guides, monthly planner, weekly planner.  You can also find a spot to record Grades, Reading Lists, Activities and more.
One of the things I really love about The Ultimate Homeschool Planner by Debra Bell is the wisdom between the planner pages.  I had the privilege of hearing Debra Bell Speak last month at a retreat, and I was so blessed by her talk.  She has some really great advice in the planner about planning your student's homeschool work for the year.  She explains exactly how to use the guide, but of course you can easily tweak it to fit your style.  I love the inspiring quotes on each page and the durability of the cover as well.
You'll find some excellent teaching resources inside The Ultimate Homeschool Planner by Debra Bell as well.  Such as a Checklist for Rasing an Independent Learner or Motivating the Reluctant Learner.  There are tips for finding your child's learning style as well as many other great ideas.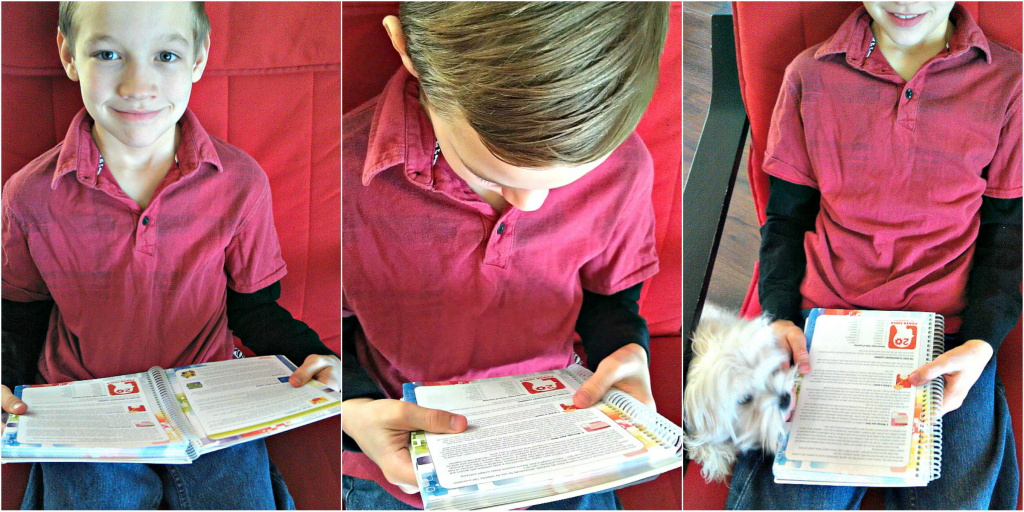 The thing about The Ultimate Homeschool Planner by Debra Bell is that it's not just a planner for you.  It's a whole system that's designed to work for your entire family.  I also had a chance to check out the Ultimate Daily Planner for Students.  The Ultimate Daily Planner for Students is such a great resource to help your students become involved in their homeschool planning.  It includes an AWESOME resource called the Study Smart Student Toolkit which I know is going to be so valuable to us as a family.  My husband read over the Study Smart Student Toolkit, and loved it so much that he asked me to go through it with all of my kids.  Did I also mention that there is a scripture and presidential trivia listed on each day.  That's a great way to get some extra knowledge into the minds of our children.
The Ultimate Homeschool Planner by Debra Bell is a wonderful resource, and I would highly recommend it if you are a paper planner kinda person!  It's reasonably priced at $29 and honestly is worth it if only for the wisdom and resources included.