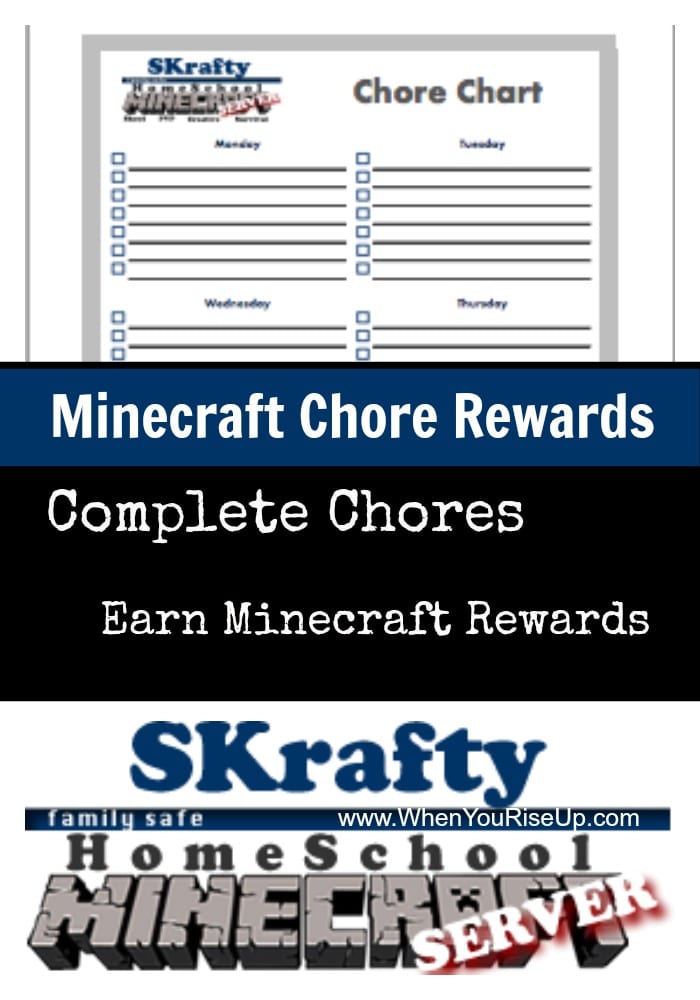 How would you like an extra incentive for your kiddos to do their chores?  We have a fun announcement for you today – SKrafty Homeschool Minecraft server now has chore rewards!!
Once your kiddos complete their chores each day they get exclusive access to our Chore Rewards.  It's as easy as that.  In our Hub on the SKrafty Homeschool Minecraft server there are treasure chests which players can access once they earn 5,000 nuggets. The chore reward will give your player 200 nuggets for each code redeemed.  This fun subscription service is only $2.99 per family!
Doesn't that sound like fun?  If so click the link below to get all the details and find out how to sign up:
We also have a fun freebie for you today.  Whether or not you want to use the Chore Rewards System you can still download these FREE Printable Minecraft Themed Chore Charts.  Enjoy!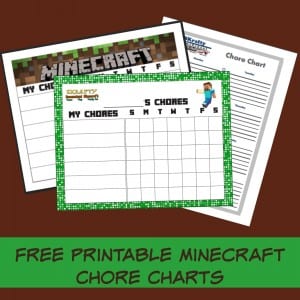 Free Printable Minecraft Chore Chart 2