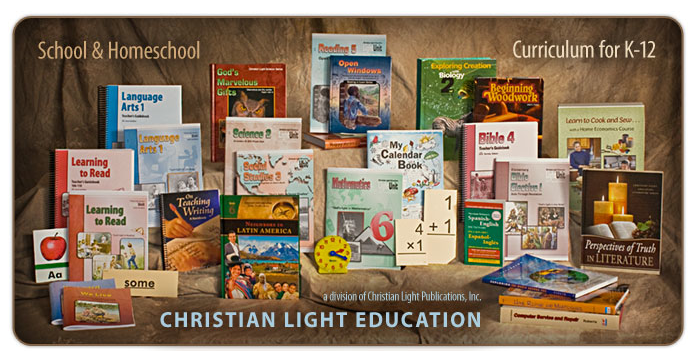 Welcome to Day 2 of our 31 Days of Easy to Use Homeschool Curriculum Series!  During this series, I will talk about a variety of types of curriculum – from full curriculum with every subject to single subject curriculum.  Today I want to share one of my favorite offline, textbook based full curricula – Christian Light Education.
Christian Light Education has a full curriculum for Kindergarten through 12th grade.  They come in books called Light Units, and they are super easy to teach.  You just basically do the next thing.  For the older grades, if your kiddos are readers they can pretty much follow the units themselves.  We have used several of their products including the Language Arts, Math, and Bible.  Although they are so easy to teach they are VERY academically sound!  My kiddos have learned tons from them.
Check out Christian Light Education here.  You can see samples there and decide if it's right for you.
You can see more of 31 Days to Easy to Use Homeschool Curriculum here: