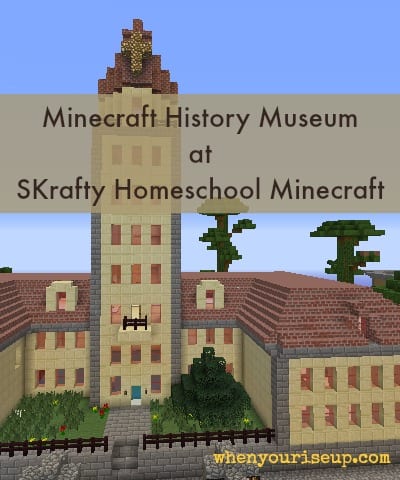 Students will choose a historical figure they would like to learn about.  They will need to have a book or online resource in order to research the figure.
Over a 10 week period they will build out a museum exhibit in Minecraft on the SKrafty Homeschool Minecraft server.
There will be an assigned milestone to complete each week pertaining to that figure's life.
Students who complete their exhibits will also receive SKrafty SKool Tokens to be used in the game!
Cost: $10.99
This class will be  a really fun opportunity for your player to immerse themselves into learning about history. Join us?
Go here to sign up for the SKrafty Minecraft History Museum
.