Give your Child a REAL Minecraft Birthday Party on the SKrafty Family Minecraft Server
Chat filters and Moderation makes it kid and family friendly
Invite family and friends
Out of town guests can join the party on the server
It is

YOUR  PARTY

and

YOU

 are in

CONTROL

!  It's SO Easy to use, kids can run their own show.
As the host you will have full control of your Birthday Party Server.  Here is a list of features

you

 control.
Turn
Party On
- This will open the party for anyone on
SKrafty
to join. Turn
Party Off
- This will close the party and no-one will be able to enter but you. You can also
open and close all the gates
that lead to the mini games.
Freeze Tag
Rock'in Roller Coaster
Creeper Coaster
Glass Maze
Birthday Cake Room
Your Creative Server
Turn off the rain
Turn day time on
Turn night time on
Play music for everyone to hear with your own custom jukebox.
Want a small party?  Invite your Friends!
You do not have to open your party to everyone on SK... It can be a smaller party for just you and your closest friends.
You'll type /partygate allow <playername>
How easy is it to control my party?
It is super easy!
 You will receive a compass in your tray.  Right click with the compass and you'll see the menu to control everything listed above.  It is point and click.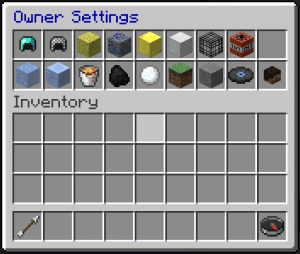 Theme:
HAPPY
This is the first theme SK created. More themes to come...
Base Party Price -- $45.00 -- Includes the following:
Access to party server for 5 hours.  This includes 1 hour before the start of the party for host and 4 hours of party time.
2 Hours of dedicated moderator/party helper from SKrafty staff.  These 2 hours begin at party start time.
Host controls the party schedule and opens and closes gates at choice.
Access to Birthday Cake Room with parkour and glass maze.
Access to 2 mega roller coasters.
Access to virtual jukebox controlled by party host.
Access to Control the weather in bday party server.
Freeze Tag Game access
Party creative world
________________________________________________________
Extras:
Your creative world sent to you.  Attendees will build special creations for the birthday host.  With this option we will send that world to the host to load in single player so they can keep them. Cost: $10
Teamspeak Channel for Party Attendees.  Attendees and the host can have their own private TeamSpeak channel just for them.  Channel will be monitored by SKrafty staff. Cost: $10
Invitations Provided:  With this option you will receive a pdf invitation you can email to friends or print to hand out. Cost $5
Party Photography - SKrafty staff will take screen shots during the party and provide to host afterwards. Cost: $10
Party Announcement - Special Server announcement on SKrafty repeated every hour for 1 day prior to party. This is for hosts who choose to invite the entire SKrafty community. For private parties this will not run. Cost: $5
IMPORTANT!! Once you pay please fill out the form at the following link:
SKrafty Birthday Party Questionaire
Check the calendar to see if your date is available: NOTE:  The calendar will be updated nightly so may not be in real time.  Please choose 2 alternative dates and times in case the first choice is unavailable.
SKrafty Birthday Party Schedule
M
T
W
T
F
S
S

Loading...

<< Previous | Next >>
1
2
3
4
5
6
7
8
9
10
11
12
13
14
15
16
17
18
19
20
21
22
23
24
25
26
27
28
29
30
31