Minecraft-Inspired Shrink Plastic Charm Bracelet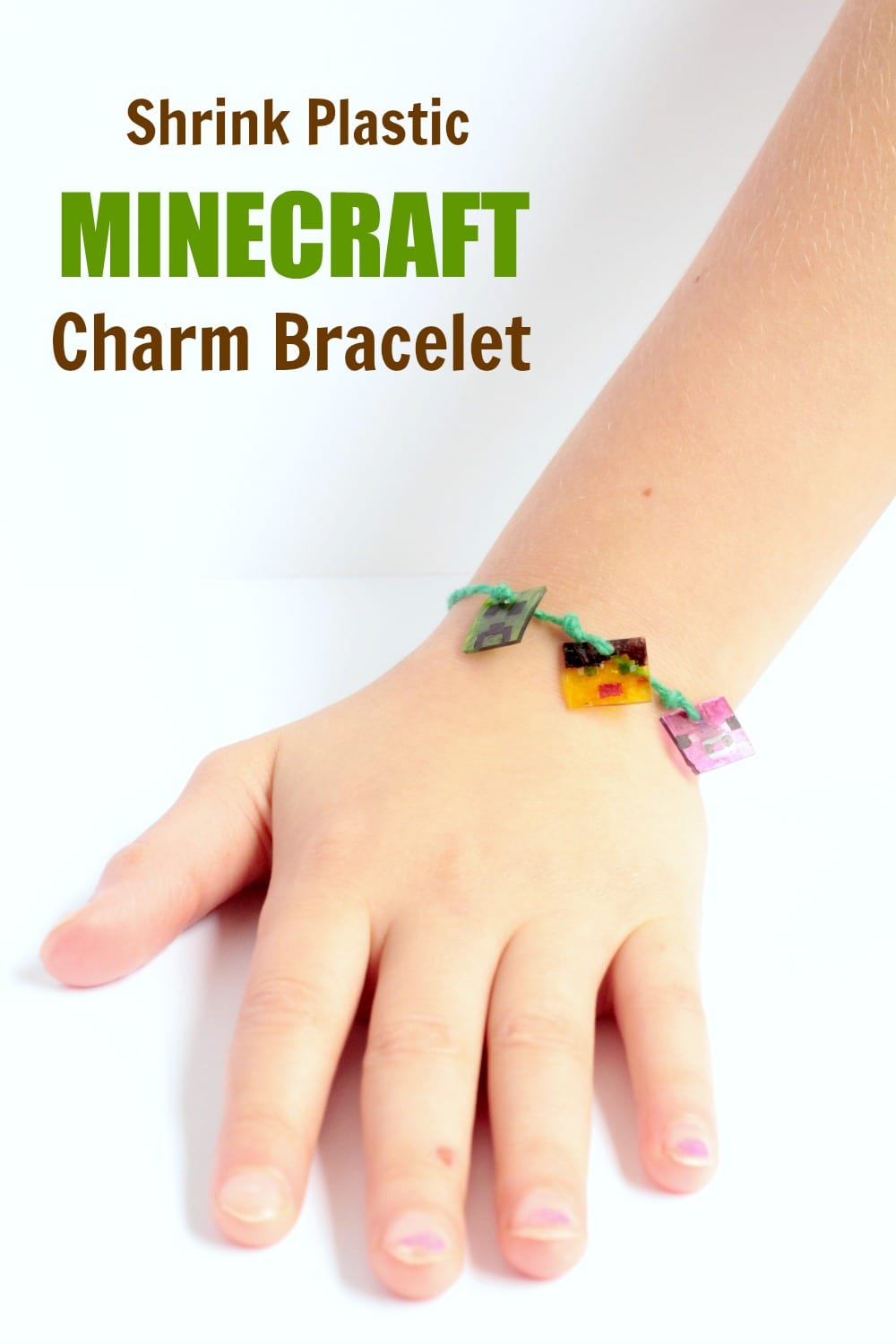 Did you know that you don't have to have official shrink plastic to make shrink art? I recently discovered that most hard plastic that comes on to-go food containers and plastic containers for baked goods will behave just the same as the official shrink art sheets. The type of plastic that works best for shrink art is plastic number six, which can usually be identified by its clear, hard, and easy-to-tear texture. We used homemade shrink plastic to make this Minecraft charm bracelet. My kids were so tickled at how well it turned out, and now, all my kids' friends want us to make one for them.
Minecraft-Inspired Shrink Plastic Charm Bracelet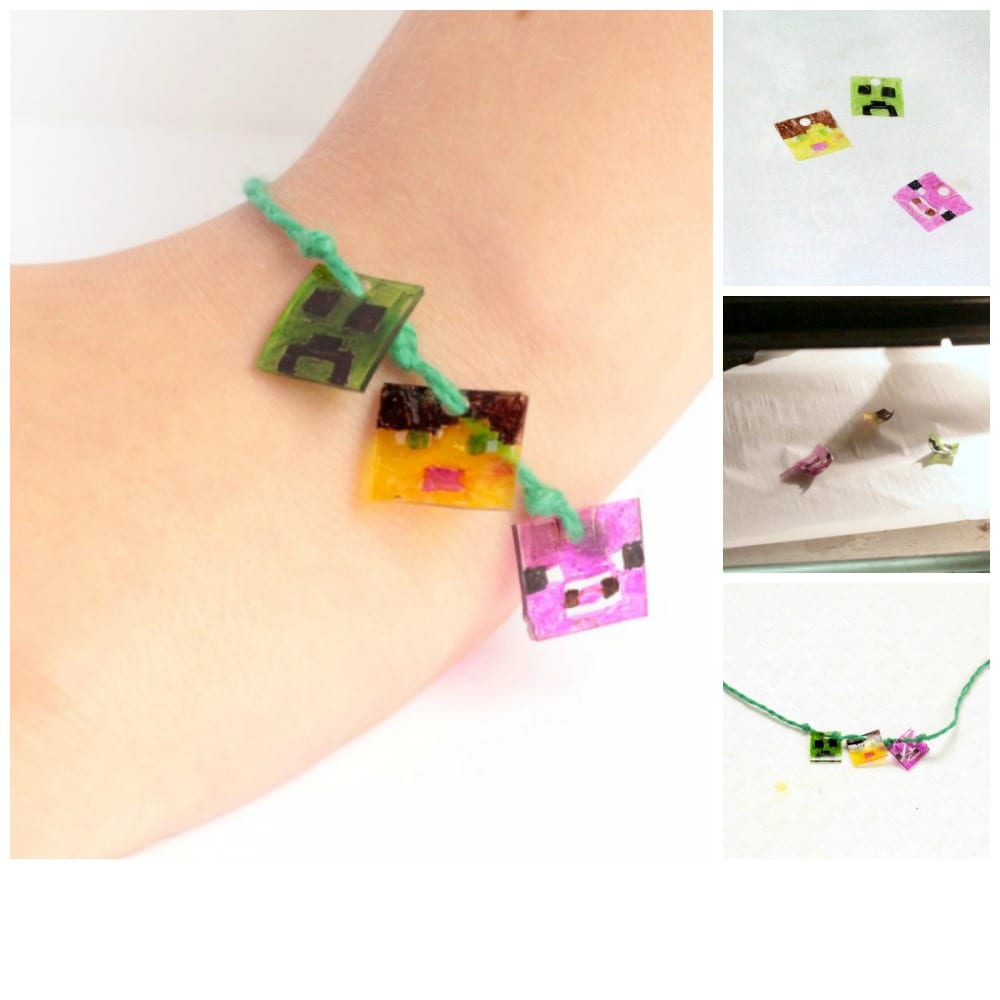 There is almost no end to the types of charms you can make with these bracelets. You could make a bracelet filled with the building blocks of Minecraft, or you could make animal faces, or people faces. For this bracelet, we decided to make a pig, Alex, and a creeper.
What you'll need to make the Minecraft charm bracelet:
Number 6 clear plastic (or you can use official shrink art paper)
Permanent markers
Parchment paper
Hole punch
Yarn or string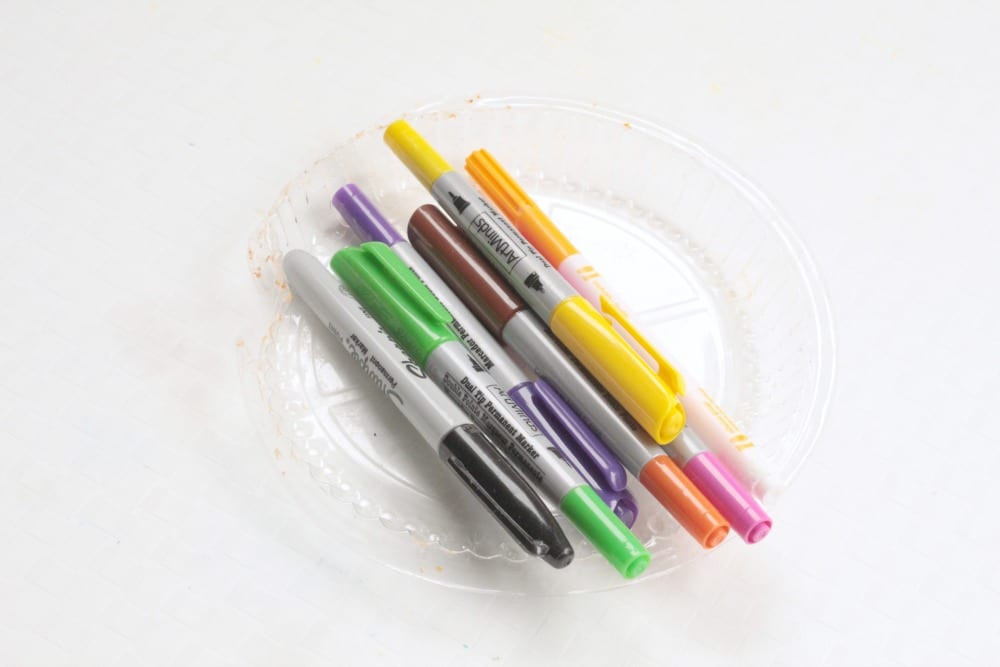 First, draw the outline of the blocks or characters that you want onto the plastic. Remember that the final size will be about a quarter of the original size, so plan accordingly. Our original drawings were about 2 inches by 2 inches. We used pictures of the Minecraft skins to build our character faces.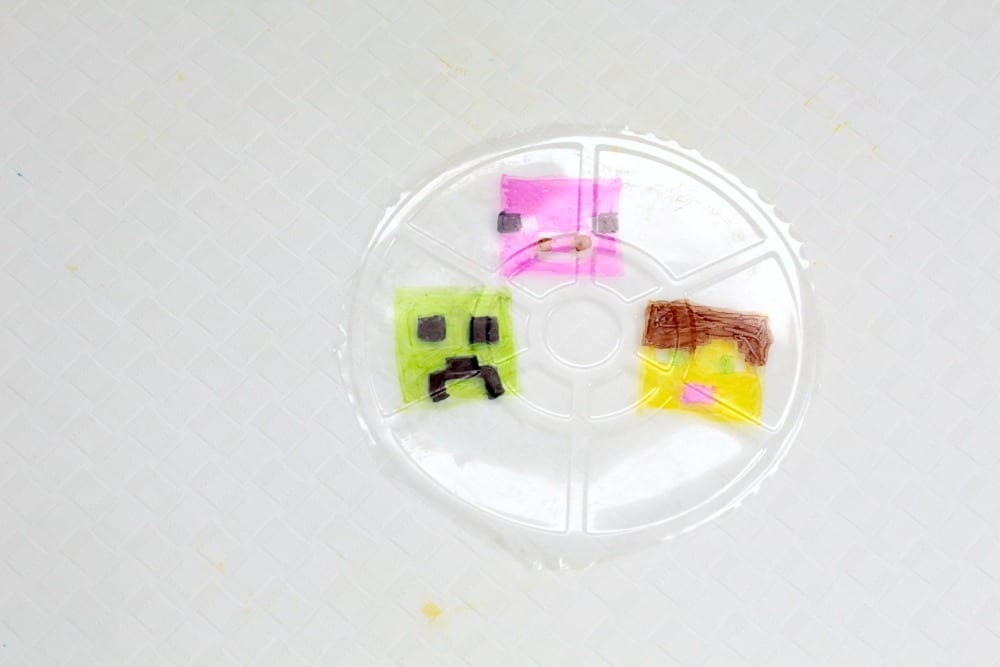 Cut out the plastic and use a hole punch to punch a hole in the center of each plastic piece. If you're using recycled plastic, watch out for tearing. Our plastic was easy to tear, and we almost lost one of the designs.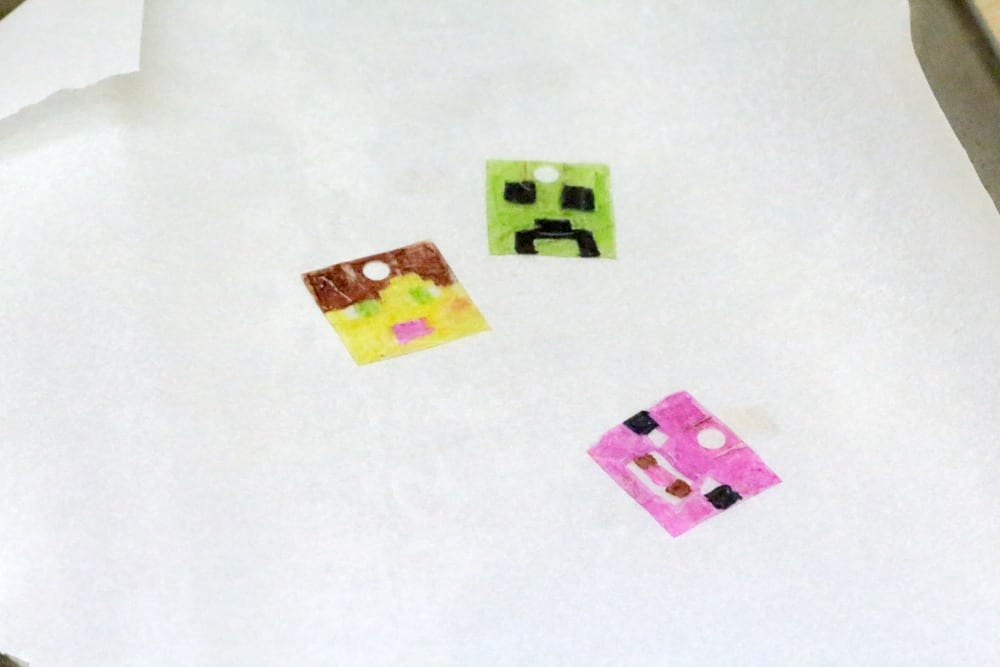 Place a piece of parchment paper onto a cookie sheet and place the plastic Minecraft pieces onto the parchment paper.
Heat in the oven at 350 degrees Fahrenheit for about four minutes. Watch the plastic the whole time, as you want to pull it out right when it flattens. The plastic will curl up, shrink, and then flatten again. If you wait too long to take it out, it will get brown.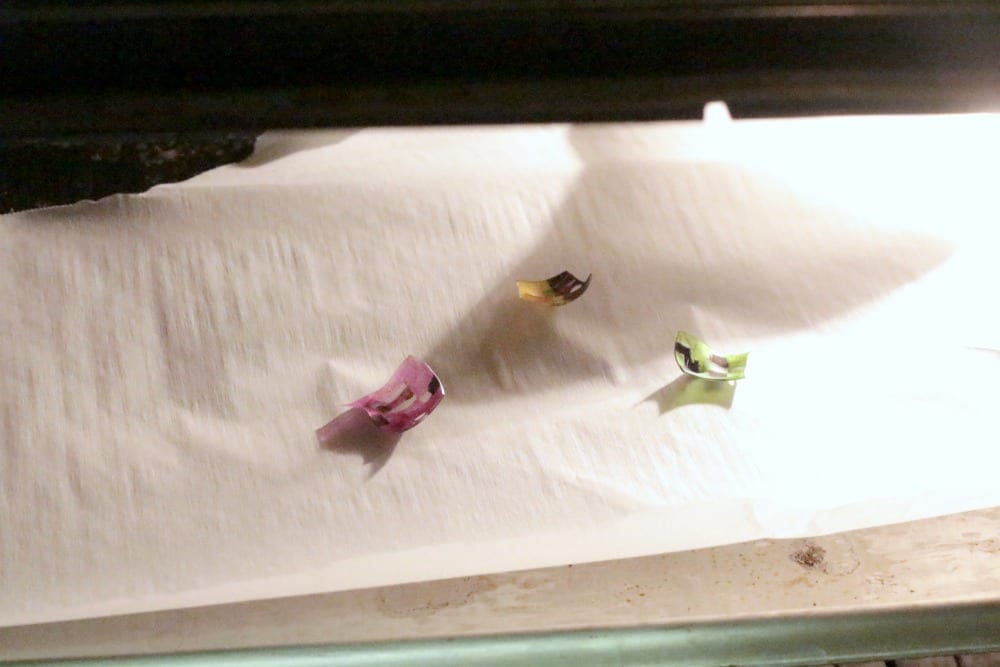 Wait for the charms to cool.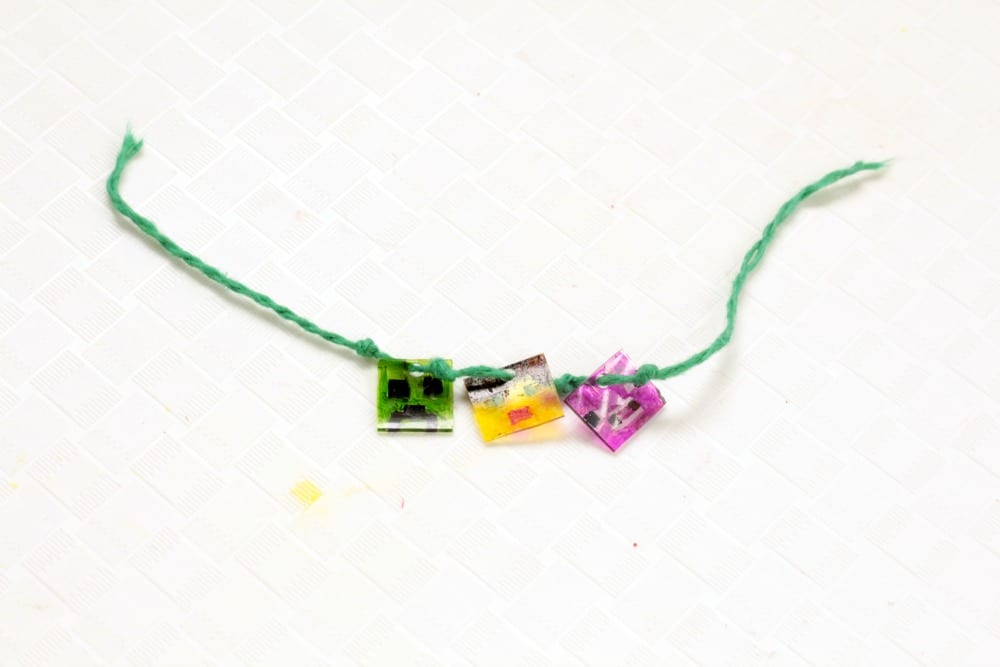 Once they are cool, string them on a piece of yarn or string, or some other charm bracelet. We used knots to separate the charms on our piece of yarn.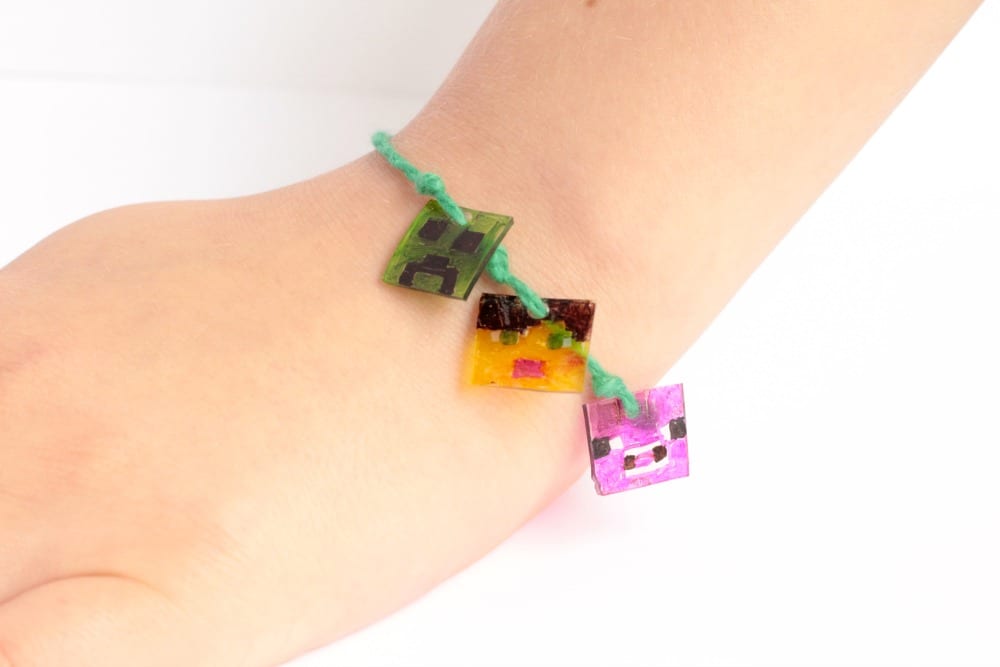 Your Minecraft charm bracelet is ready to show off!