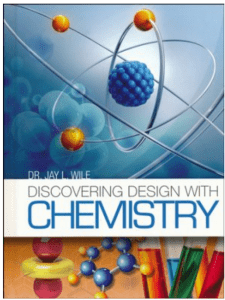 Please join us for a fun-filled live science class while we learn all about Chemistry for High School Students. This course is a full year class and the text book we will be using is Discovering Design with Chemistry by Dr. Jay Wile.  We will have a live class each week, assignments, and of course Minecraft activities to go along with it. The Live class will take place on Tuesdays beginning September 12th, 2017 at 4:15 pm CST.
In order to receive a lab credit for this course (if desired), the student will need to purchase a lab kit such as this Discovering Design with Chemistry Lab Kit and complete them throughout the week.  We will note in the assignment when this is applicable.
Students will earn badges as they complete quizzes and a Diamond Armor badge when they complete the whole class.
Course Content