Price
Included With Subscription
Get Started
This course is available.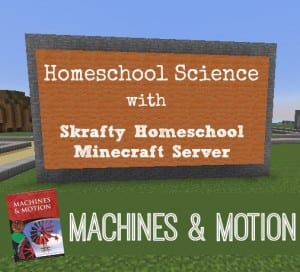 This is a 12 week science class using the textbook God's Design for The Physical World: Machines & Motion by Answers in Genesis. Classes will include teacher led weekly lessons, textbook assignments, Minecraft adventures, and quizzes.
Students will earn badges as they complete quizzes and a Diamond Armor badge when they complete the whole class.