Price
Included With Subscription
---
At a Glance:
Format: Self-paced
Minecraft Activities: Yes, optional
Graded: Yes, self-graded quizzes

Register HERE
Description:
This 26 lesson class follows the textbook Exploring Creation with Astronomy 2nd Edition (Young Explorer Series) by Apologia. Class includes weekly live lessons, textbook assignments, Minecraft adventures, and quizzes. Students will need the textbook to complete this course. Students will learn all about astronomy at a level that is understandable to them.
About the Curriculum:
From Apologia: "This book covers the major structures of our solar system, starting with the sun and working towards Pluto. Along the way, the student will also learn about Earth s moon, the asteroid belt, and the Kuiper belt. After that, students will move outside our solar system and learn about the stars and galaxies that make up God's incredible universe. Finally, the student will learn about space travel and what it takes to be an astronaut."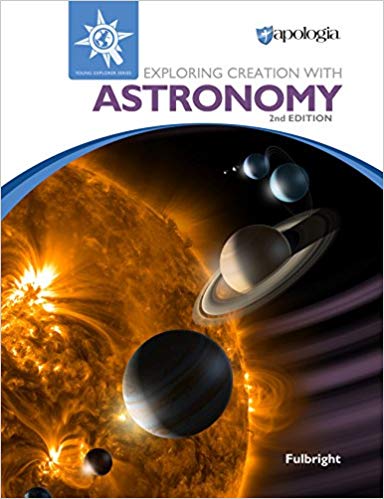 Rewards:
Students will earn a diamond armor badge on the SKrafty EDU system for completing this course as well as various coins for completing lessons, topics, and quizzes.
Additional Activities:
Each lesson includes an OPTIONAL Minecraft activity which helps to review the topics they are learning and so the student can continue learning in a different way! In this course students will build a rocket, a space station, the planets in the solar system and more!
Students will earn badges as they complete quizzes and a Diamond Armor badge when they complete the whole class.
---
Report Card:
You can view your Report Card by clicking the box below:
TIPS: You will need to expand each topic to see all the grades. To print you can use your browser's print function with file, print, OR by right clicking the screen and clicking Print.