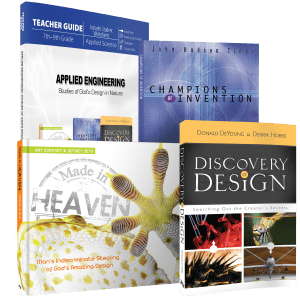 Please join us for a live science class where we explore the exciting scientific breakthroughs that are being made using elements that God created. This course is a full year class and the text book we will be using is Applied Engineering: Studies of God's Design in Nature.  We will have a live class each week, assignments, and of course Minecraft activities to go along with it. The Live class will take place on Mondays beginning September 10th, 2018 at 4:15 pm CST.
There will be weekly assignments as well as quizzes and extra credit when assigned.
Students will earn badges as they complete quizzes and a Diamond Armor badge when they complete the whole class.
Course Content