Click the link below to access your Live lesson:
You should see the download at first: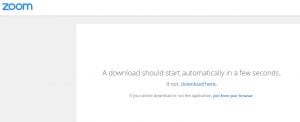 Once your Download has completed you will Click the orange button at the bottom to proceed or Click the Run option. You will see the following screen if the class room has not opened yet. You can test your microphone and audio settings in this box.