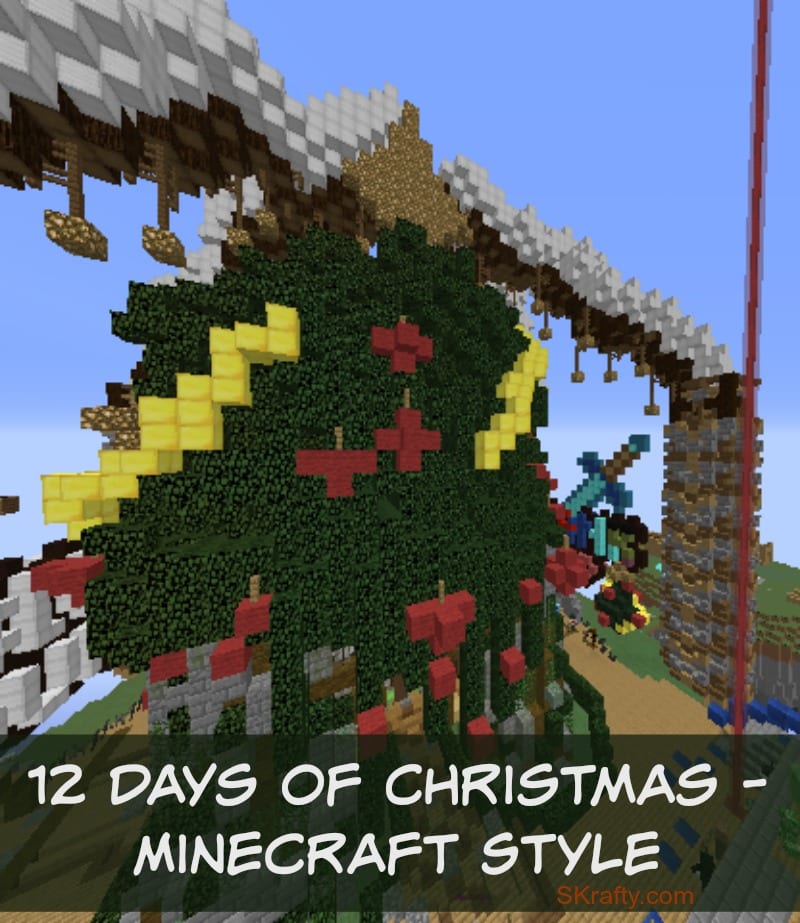 Join us as we learn more about Christmas and how it is celebrated all over the world.  We will be learning about Christmas traditions in Germany, Greece, Ethiopia, Egypt, Jamaica, Ukraine, Iceland, Vietnam, Serbia,  Syria, and Argentina.
How it works:
There will be a short daily lesson with a little bit of reading and some videos.
Following are the details:
Study will take place starting on Monday, December 14th, 2015.  The day's lesson will be posted each morning.  Don't worry about getting behind or catching up.  You can just jump in whenever you get ready.   Students will log in to our EDU site to get their lesson and build for the day.  The builds will be done on SKrafty in the 12Days server.
[wp_eStore_add_to_cart id=171]
WHERE: SKrafty Homeschool Minecraft Server (Not playing on SKrafty yet? Get Whitelisted here)
COST: $3.99
Requirements and Prerequisites:
Premium Minecraft Account and Minecraft for PC or MAC
Minecraft account must be whitelisted on SKrafty Homeschool Minecraft Server. Get Whitelisted here.
Student should know the basics of building in Minecraft, and use proper Minecraft ettiquette (no griefing, etc.)
Students will be able to log in and begin on Monday, December 14th.