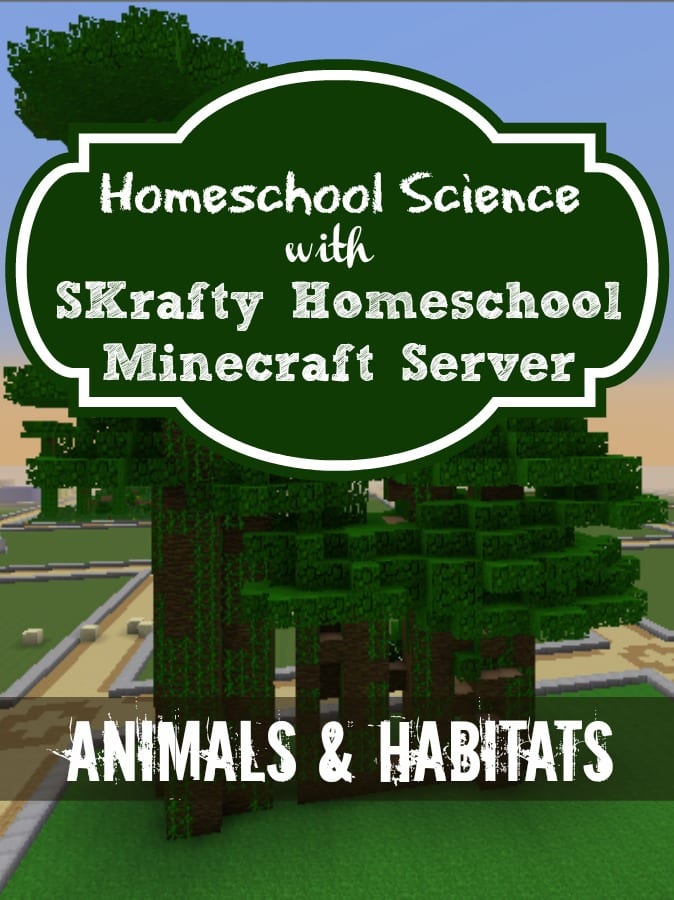 Join us on a super fun 6 week tour of animals and their habitats.  This self paced class will be perfect for the young minecrafters.  We will be exploring several natural biomes such as Woodlands, Savannah, Arctic Tundra, Desert, and the Rainforest as well as the animals that you would find in each biome!  This will be a self paced class with weekly assignments so that your students can work through the assignments on their own time.
Following are the details:
WHEN :
Self Paced class can be started at any time, and student can go through the class at their own pace.
COST:
Self Paced Class – $6.99
Use the following for the class version for PE, Xbox, Single Player, PS3 Version of Minecraft. (Non Multiplayer)
WHERE: SKrafty Homeschool Minecraft Server (Not playing on SKrafty yet?  Get Whitelisted here)
WHAT:  We will have the following:
Weekly Self-Paced Assignments.  This will included out of game studies as well as in game activities.
Requirements:
Premium Minecraft Account and Minecraft for PC or MAC **Not Required for Non-Multiplayer Version
Minecraft account must be whitelisted on SKrafty Homeschool Minecraft Server.  Get Whitelisted here.  **Not Required for Non-Multiplayer Version
Students should be able to follow directions and know how to maneuver around in Minecraft.   This class will be best suited for 1st – 5th graders, and younger students will be able to participate as well with parent's help..
See more classes at the link Below: