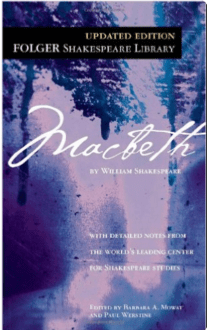 Join us as we explore this adventurous play.  This literature study will cover the Shakespeare play, Macbeth.  During the 6th week there will be a fun end-of-class celebration.
This course will be a 6 week live role play adventure class, and the book we will be using is Macbeth.  We will have a live class each week, assignments, and of course Minecraft activities to go along with it.  You can see pages of the book and check out the Table of Contents here.
Students will meet weekly in our online classroom with a live teacher.  The lesson will be taught and from there the students can go over to the Minecraft server to complete the role play portion of the class.
Following are the details:
WHO:
This class will be best suited for players in 7th Grade and up.
WHEN :
Live Class begins Monday, May 9, 2016, and will run through the week of June 13.
Class Time: 12:00 PM CST on Mondays
WHERE: SKrafty Homeschool Minecraft Server (Not playing on SKrafty yet?  Get Whitelisted here)
WHAT:
Note:  This class is included for SKrafty EDU Subscribers.
Live weekly Class with in game assignments (6 Weeks) – $19.99  
We will have the following:
Weekly teacher led live class and reading assignments.  Classes will meet in a virtual classroom with Adobe Connect in which the teacher will present the lesson and interact with students.
Students will log into online class portal for weekly assignments.
Weekly Minecraft Activity.
Quizzes to test progress
In – Game rewards for completing course milestones.
Requirements and Prerequisites:
Premium Minecraft Account and Minecraft for PC or MAC
Minecraft account must be whitelisted on SKrafty Homeschool Minecraft Server.  Get Whitelisted here.
Required book: Macbeth.

Student should know the basics of building in Minecraft, and use proper Minecraft ettiquette (no griefing, etc.)
Students will be able to log in and begin on Monday, May 9th.