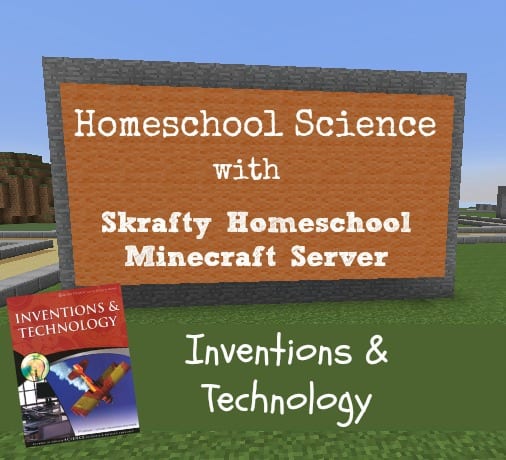 It's science time! Please join us for a 12 week science class while we learn all about Inventions & Technology.
This course is  a 12 week science class using the textbook God's Design for The Physical World: Inventions & Technology by Answers in Genesis.  There will be Minecraft activities to go along with it.
Following are the details:
Cost :
Self Paced Option – $15.99  (Students will be able to work through the assignments at their own pace, and the class videos will be available the following morning.  
WHERE: SKrafty Homeschool Minecraft Server (Not playing on SKrafty yet?  Get Whitelisted here)
WHAT:
We will have the following:
Students will log in to a class portal each week to get their assignments.
Weekly Minecraft Project Assignments.
Weekly Quiz to test progress (optional)
Requirements and Prerequisites:
Want to join us?  Spots are limited!  Sign Up Below: